Every and each piece we elaborate and create is part of our handmade production carefully designed and executed in our factory which is in the same place where our retail department is located. We love the idea having the store and factory together for the amusement of our clientele whom they appreciated and value greatly.
Besides having our products presented in our store, clients who wish to have their shoes custom made will get their foot prints done on both feet with a waiting period of time of only seven days. Moreover, this prints will be in our archives for futures online orders that can be made by our clients from abroad.
Our clients have the opportunity to have their shoes custom made and at the same rate they can personalize it with our different options in leather colors and other components of the shoe.
OUR WAYS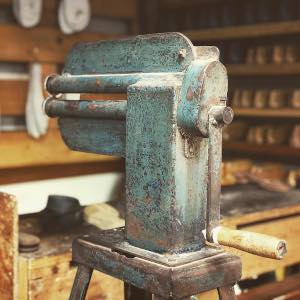 We are not only shoe makers, some of us go that extra mile making this experience an adventure for the client. Also, we managed to build an interesting story by offering a service within our handcraft abilities and capabilities in our manufacturing/retail space.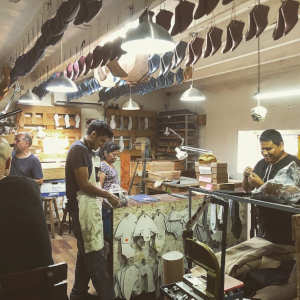 We function under cooperative rules and guidelines meaning that our benefits, perks, responsibilities and earnings are equally shared among the staff. No hierarchies or differences in salaries are permitted.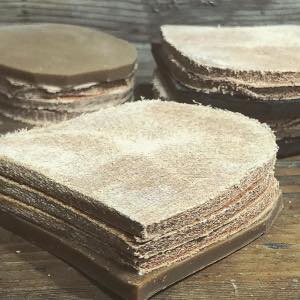 We use the best materials we can find in the market. National and international natural leather are our options. We don't use any artificially colored leather. Pima is our choice for cotton use and 100% wool among others for some of our designs.
Our mission is to satisfy customers who elected this forgotten craftsmanship which is the art of making hand made shoes from scratch till the end of process.
In the process of our designs, creation and elaboration of our product, we are very carefully in giving the proper attention to the making process and therefore, we give absolute life warranty to our shoes.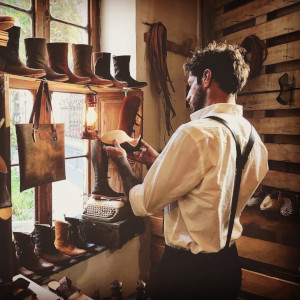 Our designs of own creations, are those that until today we were able to realize. Having created more than 40 models, each one remains in constant evolution, finding those who will come, in past adventures.